How to stop Brexit-related attrition in your workforce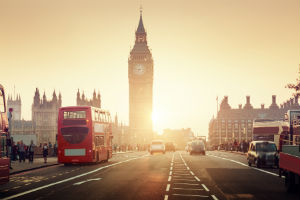 Do you have full visibility over your workforce population? It's now more important than ever to have full workforce transparency as the effect of Brexit fully materializes and the impact on your business and workforce population takes hold. It's vital you have control over the changes you will need to make during this changing climate and understand as early as possible the story your data is telling you.

With the Supreme Court ruling on the role of parliament on the decision to trigger Article 50 and Theresa May sharing her Brexit Plan, January is a month that absolutely highlights the imminence of Brexit. The now very real prospect of the UK leaving the single market and customs union may mean there is a huge impact on companies' individual employees.

Understanding the origin of your staffing population will be of paramount importance as the outcome of tailored trade deals with each EU country has their diverse effect.

In light of this, a main concern for most companies moving into 2017 is what they need to do to protect themselves and weather the turbulence this will cause.
Brexit: A rare chance to be prepared
It's rare that a country knows when a recession is approaching, but, with Brexit, a slump in the market appears somewhat inevitable. We have already seen the value of the pound fall and significant implications for workforces look set to follow. Hiring budgets may decrease and immigration laws could change, meaning you may not be able to retain some of your best talent, making it vital that you have full visibility in order to keep your best people and navigate the upcoming changes. Indeed, statistics show that it can cost 13 times as much to replace a high performing worker than it does to retain them.

Meanwhile, average tenure has changed dramatically in recent years, with younger workers typically spending less time in a role before moving on. However, HR and marketing can play an instrumental part in keeping talent on board, which is going to be ever more essential in the post-Brexit era. HR should focus on their crucial role of laying forth strategies that maximize their organization's investment in its staff, while marketing should ensure the perception of their brand relays they are an employer of choice and provide strong opportunity for growth and development.

Once Article 50 is triggered, UK-based entities will have a two-year deadline to get their workforces in order before Britain officially exits the EU. During this time, companies will need to draw up a strategy to help them continue to hire quality talent amid the challenging industry landscape as the government determines exactly what the country's relationship with the rest of Europe and the wider world will look like when it comes to the movement of workers.

Utilizing contingent talent
A natural by-product of our impending exit from the EU and the uncertainty related to this journey will likely be an increased use of contingent labor. It is difficult to hire a permanent workforce against an evolving market with ever changing demands on your company. In addition, the almost inevitable attrition is going to increase competition for hiring employees with the skills you require. With Brexit, you do have the rare advantage of knowing what's to come, meaning you can be better prepared and better control your workforce until the climate settles again.

At Allegis Global Solutions (AGS), our Managed Service Provider (MSP) and Services Procurement solutions can provide you with a high level of insight into your contingent workforce, enabling you to continue hiring quality talent during this uncertain period with our ACUMEN Business Intelligence tool. This increased understanding of your data will allow you to make informed commercial decisions adapting your workforce to minimize the bearing of external legal and economic fluctuations.

Get all your 'ducks in a row'
Before Britain formally leaves the EU, you need to make sure you take appropriate steps to prepare. Identify your best talent, and make sure managers are coached in the skills required to build and maintain trust and morale to slow down your attrition rate. It's a fact that more people vacate a role because of their manager, than because of the job or company.

Ensure incoming people have full buy-in into your company and therefore are more likely to remain loyal as the market alters. The AGS way is a framework that incorporates best practice as standard and is the training format for each AGS recruiter. This ensures all of our recruiters are well versed in communicating with contingent workers throughout the recruitment lifecycle and beyond to make our clients stronger and more competitive in their specific industry.
Leverage your alumni
Ahead of the triggering of Article 50, it would be wise to begin targeting passive talent that could be brought on board to help you navigate the post-Brexit market. One way to do this is to target your alumni, as you already know that these people have the skills and experience your organization requires as well as representing your cultural values. This network of trusted ex-employees provides a perfect candidate pool that can acclimatize fast and therefore add value quickly whilst bringing the additional knowledge they have garnered since exiting and returning to your company.

A strategic plan is key if you don't want Brexit-related attrition to affect your workforce performance. Connect with the AGS team today to find out how our workforce solutions can help you keep your attrition rate to a minimum over the coming months and future proof you in this unique and unpredictable climate.