5 for Friday: This Week's News You Need to Know (January 26, 2018)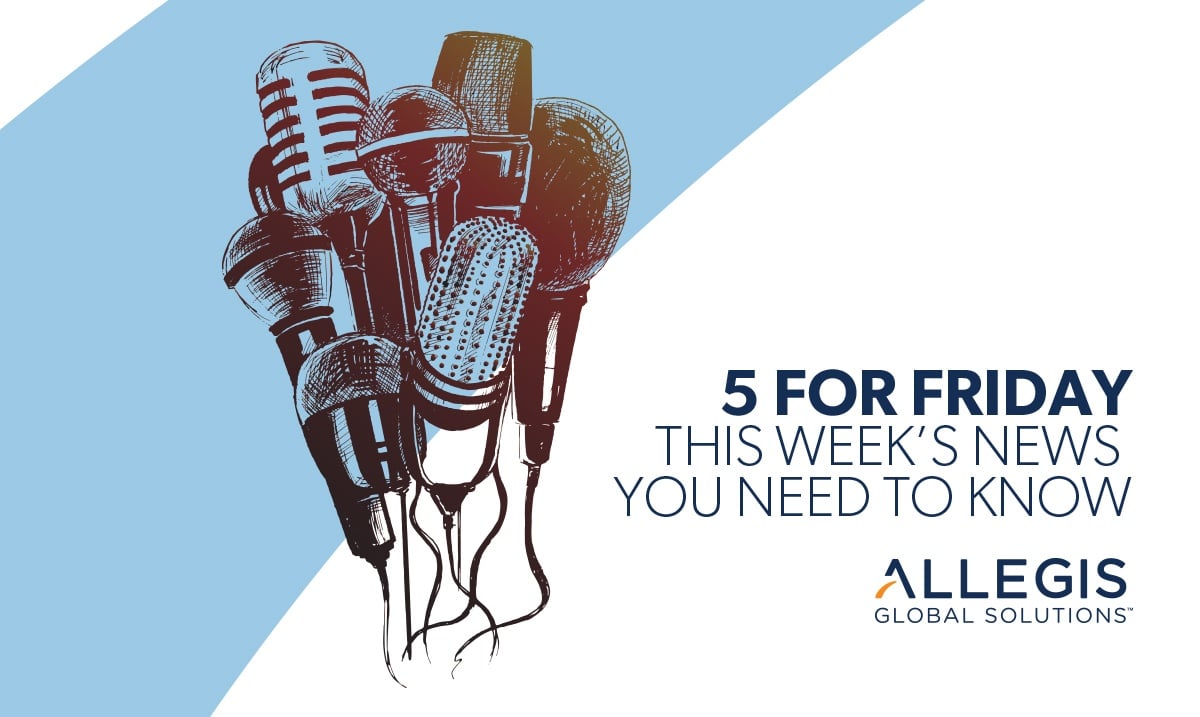 Don't feel guilty if you fell behind on the news this week – we have your back. Our weekly round-up, below.
1. "Shaping the Future of Education, Gender and Work", at the World Economic Forum (Davos)
The World Economic Forum took place in Davos this week with plenty of fanfare. But in between the news of President Trump's attendance, you may have missed one of the forum's key initiatives: Work. Here's your round-up of everything work-related discussed in the picturesque Swiss town.
2. "China goes on tech-hiring binge and wages soar, closing gap with Silicon Valley," by Stella Qiu, Elias Glenn, Reuters
Last week, we told you labor demand in China was on the rise. This week, we're seeing how that rise is impacting employee pay – at least for those in tech. One startup founder said that "startups in hot sectors like AI often have to offer 50-100 percent pay raises to attract employees away from established technology firms." Ouch.
3. "Legal Calendar 2018: The Americas," by Staffing Industry Analysts
As we all know, the legal landscape impacting how staffing professionals do their jobs is in constant flux, so file this SIA report on recent legal changes impacting North America-based staffers under "Recommended – and Crucial – Reading."
4. "The unexpected benefits of data analytics," by Bob Violino, IT World
Curious about the benefits a sophisticated data analytics function can bring? You're not alone. Check out this week's IT World article on the power of strong data analytics (featuring our very own Tim Johnson!).
5. Allegis Global Solutions Unveils New Content Brand, Launches Publishing Initiatives
We'll admit it: sometimes recruiting content can be dull. We're changing that with TalentSpark, our new global thought leadership and content brand dedicated to providing breaking recruitment industry news, views, analysis and opinions from around the world of work. TalentSpark will provide a boots-on-the-ground perspective on the issues that matter most to recruitment from real recruiters in real time, as well as insights from some of the hiring leaders and executives helping shape the future of work.
As our Chief Content Officer Matt Charney writes: "TalentSpark is definitely going to be different than any other RPO or MSP blog out there – at minimum, it won't be bland, boring or banal, so that alone should be enough to make it a little different than the industry norm. But then again, AGS never followed the industry. We're too busy leading it, instead."